Dear Jevelle
I'm not usually a person to write letters, because I'm just too busy but I thought that this deserved some time.
I'm thirty five and pimples started appearing on my face like a teenager. It continued to happen for this past year on and off. I found your product through a friend of mine and have been using it for three months. I'm clear now and it seems to me MagicClear is keeping it that way.
Robert
Jacksonville, Florida
---
Hi
This is just to say thank you so much for saving my life and sending me a free jar of MagicClear. I can't believe how effective it is! I've never seen my skin look so clean! I have just placed an order for 2 more and will definitely recommend it to everyone.
Many thanks again for introducing me to this fantastic product.
Claire UK
---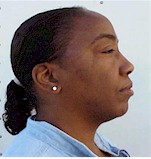 Listen, I was resolved to believing I just had bad skin and that I would always have bad skin. I have been using MagicClear for a little over one week now and my skin has actually cleared up, even to the point where others have mentioned how smooth my face is. If you are like me and just think you will always have bad skin, just try it, you will be pleasantly surprised.

Joy
LosAngeles, California
---
Please send your suggestions, comments, or reports of non-functional links, to the Webmaster
---
This page, and all contents, are
Copyright (C) 1998 All Rights Reserved
Jevelle International Ltd.
14123 Van Ness Avenue
Gardena, CA 90249
1-877-Jevelle
This site created by NRS Enterprises

I